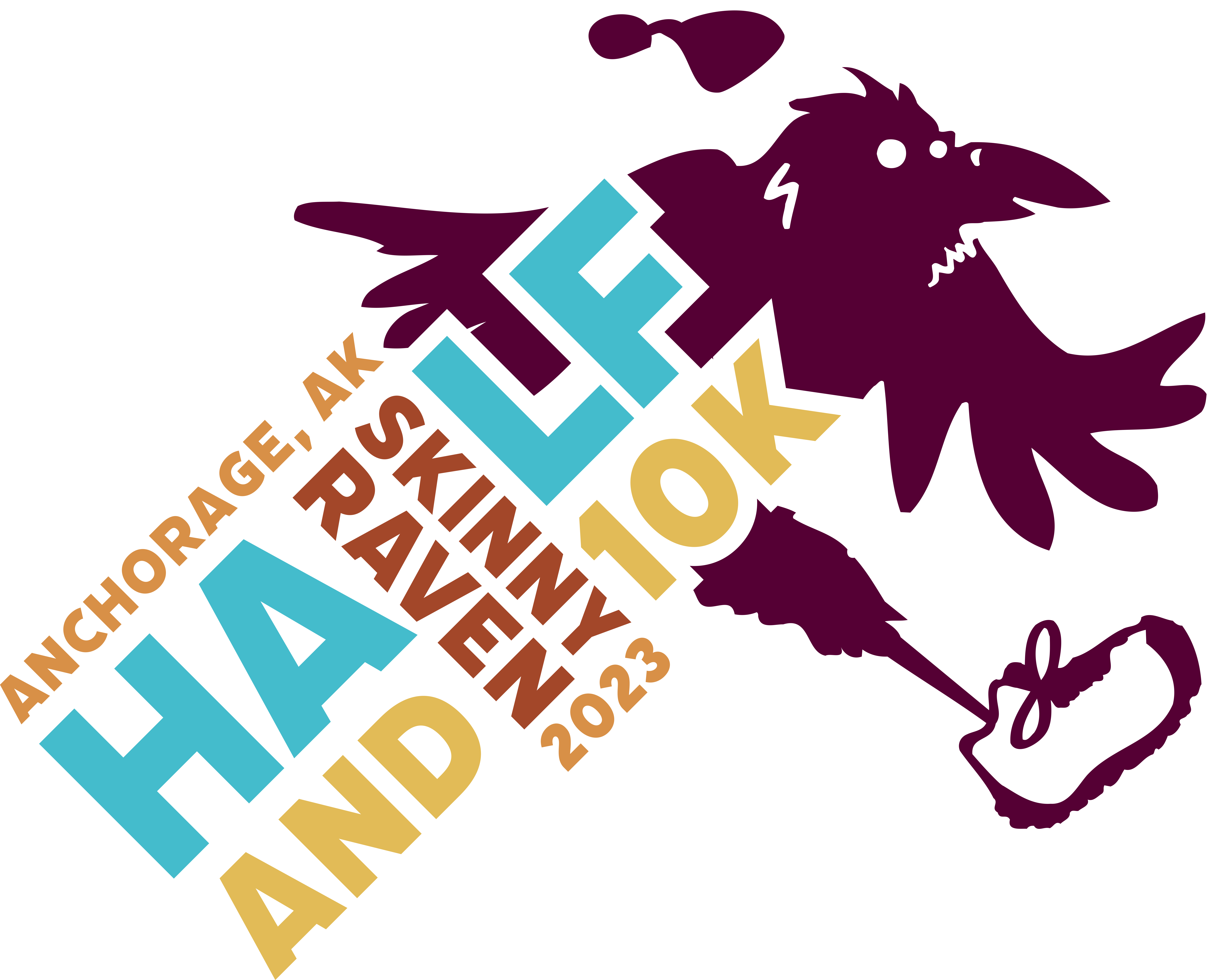 Skinny Raven Half & 10K partners with Brooks Running for a mid-summer event for everyone! Beginning and ending at the Rose Garden on the scenic Anchorage Park Strip, you will enjoy some of Anchorage's most popular trails.
Afterword, enjoy a box lunch and a Double Shovel cider, and you'll be sure to have fun chasing your goals at either distance.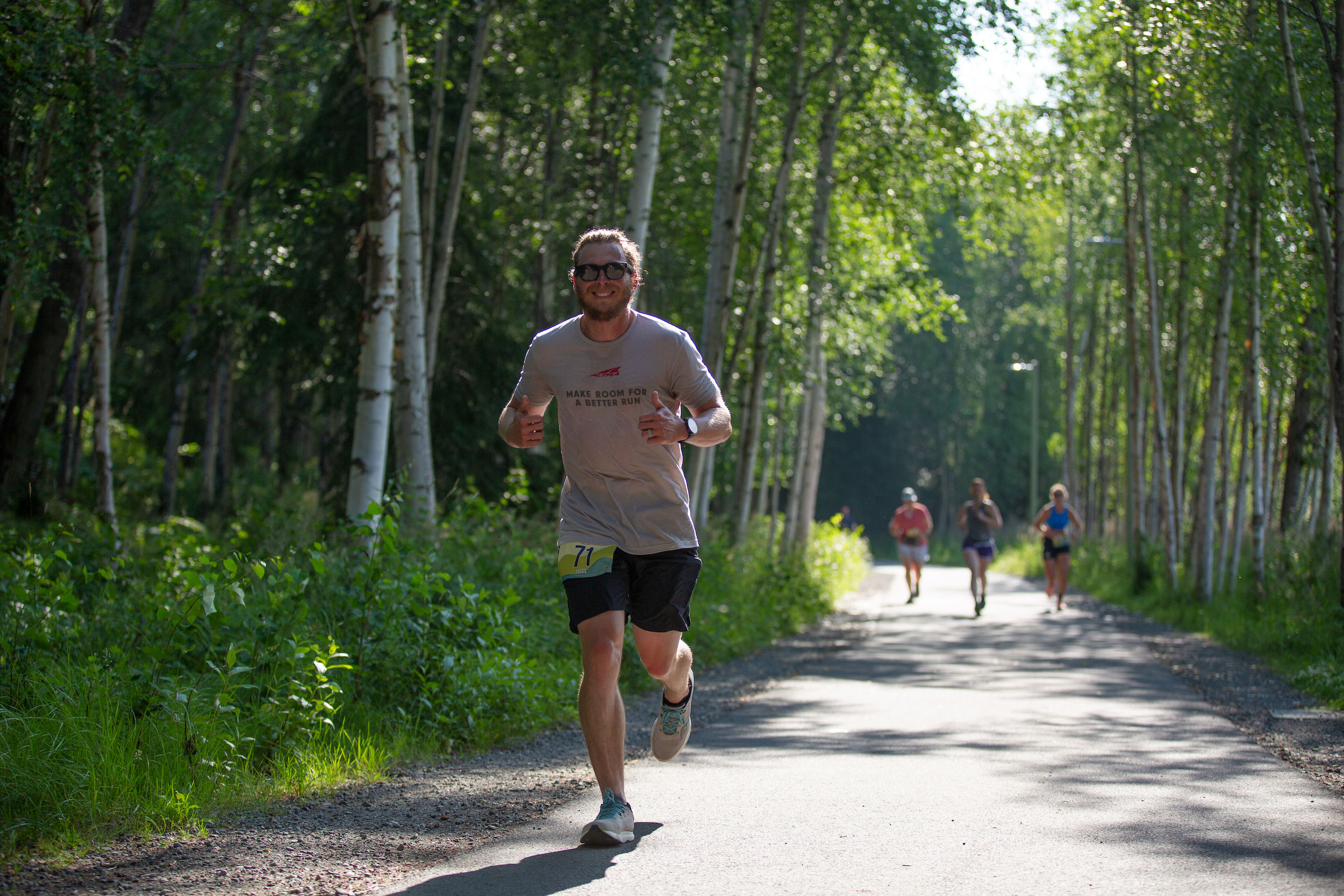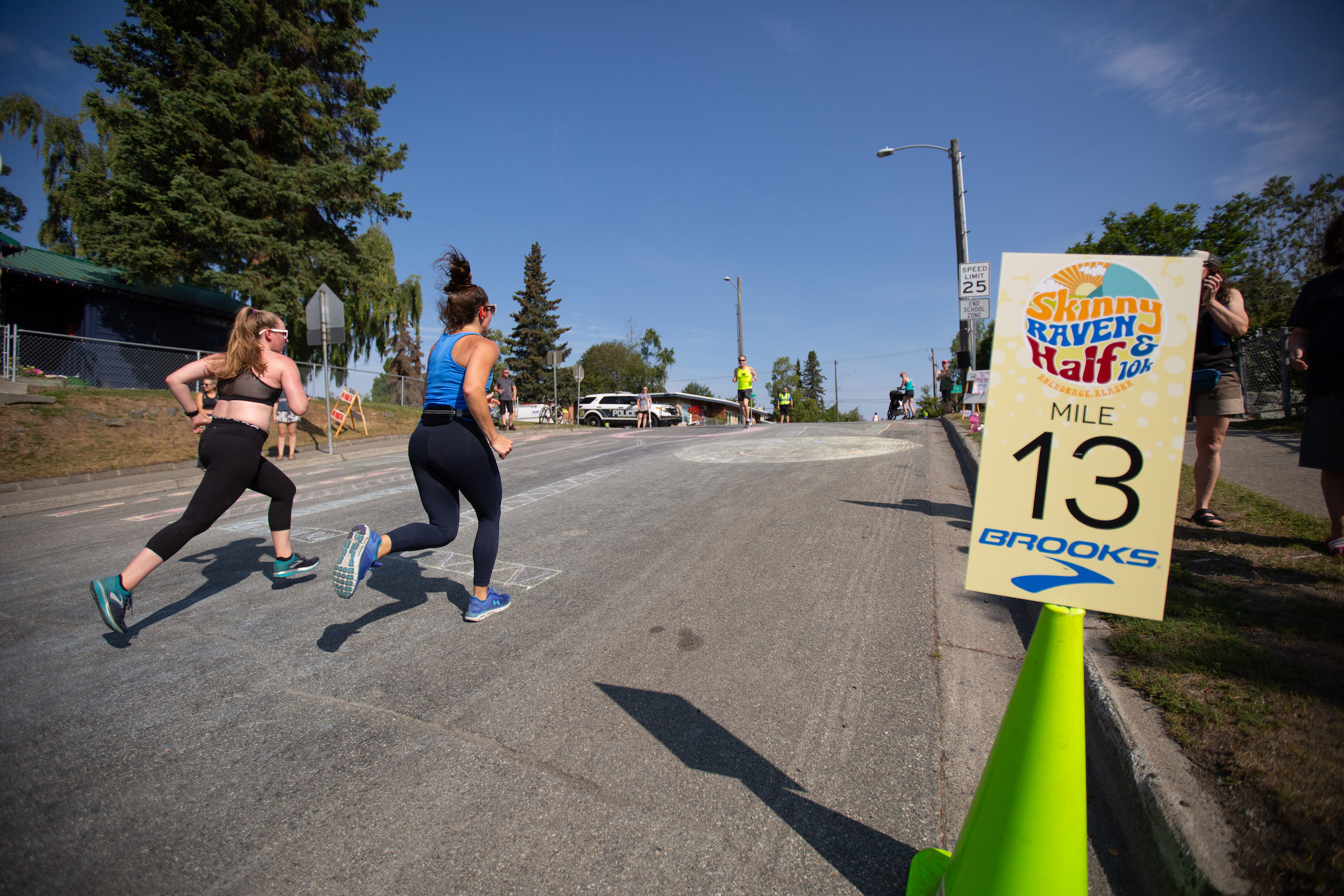 Be rewarded for hard work and chasing your goals with lunch, refreshments, massage, and a great time with your friends!
What better way to prepare for your half or 10k than through a training group with Raven Run Club? Our coaches have fantastic training plans to help you accomplish your goals! Registration is now open for the Skinny Raven Half Women's Only Training Group, which starts April 26. More info here!
Our adult program offers free training groups and individualized training plans (membership fee), and is open to all, throughout the year! More info here.
You did the work, here's the fun. All in-person and virtual Skinny Raven 1/2 and 10K participants get access to premium custom swag and goodies. This is for you!
Commemorative event shirt
Custom finisher medal
Custom finisher glass and post event beverage or certificate equivalent.
Personalized bib (if you register before June 23rd)
Box lunch for in-person participants
Nutrition pack for half marathon participants





Block Party Packet Pickup! With fun, food trucks, and shopping, we will have all the fun merchandise and accessories you'll need to reach your goals and remember your event forever!
You can run with us from anywhere. The timeline to run your virtual event is July 8 through July 16, 2023. That way you can finish at the same day as the in-person event. From the comfort of your own course you'll earn your swag and have your fun. Packet shipping is optional but included in your registration.