---
Little Hero 1.3K 10:00 a.m.
---
Little Hero 1.3K 4/1 - 4/8
The Superhero Showdown is back! Shake off your secret identity, stop the speeding train, and join us for a fun, fast, and fabulous event!
Food trucks and a jog for the big heroes. Games, crazy hair, and face painting for the little heroes! What a way to kick off spring!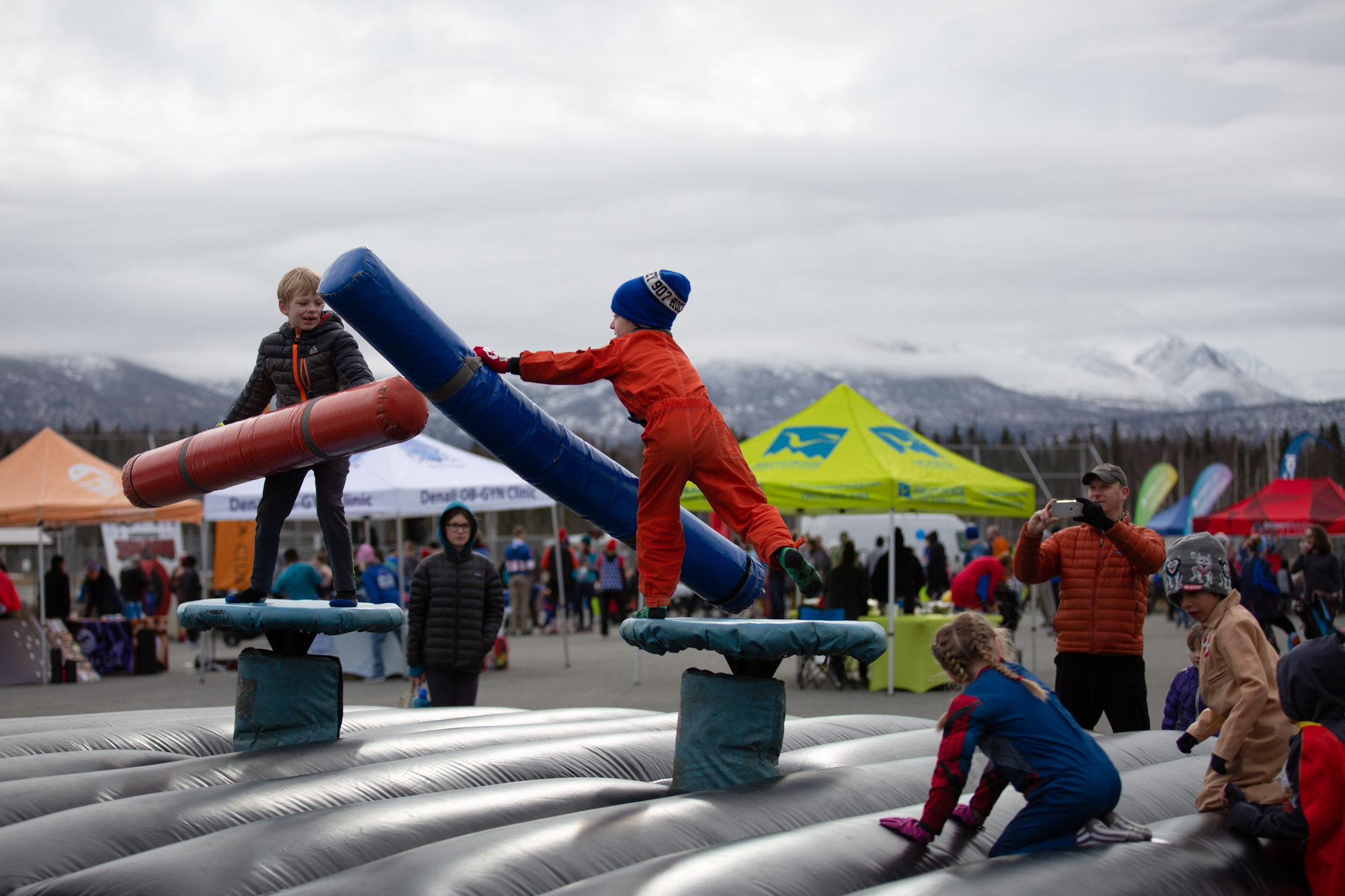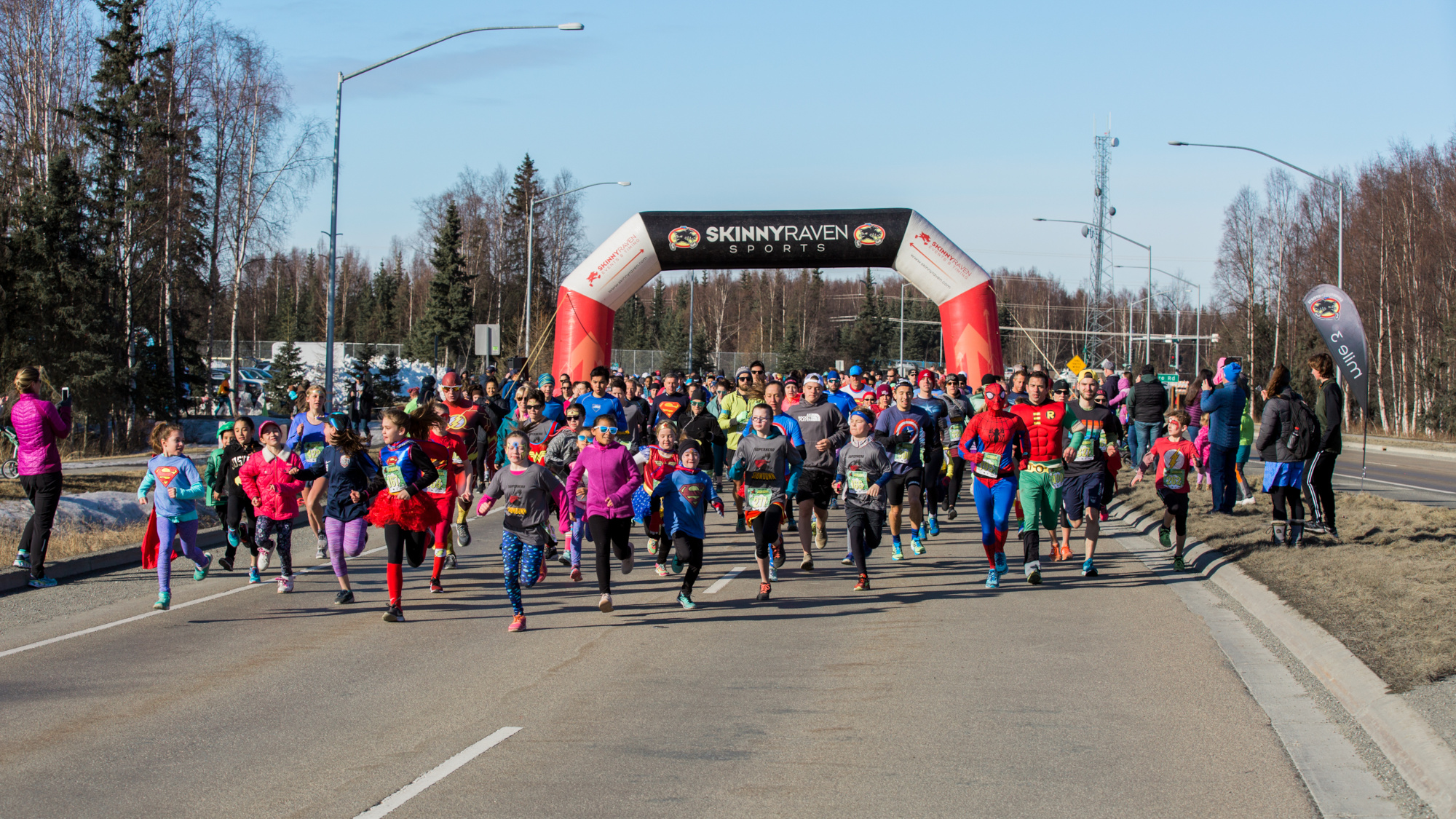 Heroes have to eat and play too. The run or walk is just a part of this event, join us for fun before and after!
Skinny Raven is happy to partner with Healthy Futures for the Superhero Showdown. They will be bringing their band of Healthy Heroes to get the little heroes warmed up and ready have fun on course.
Healthy Futures is offering entry scholarships for families with financial needs. To inquire about this program email Matias Saari at matias@healthyfuturesak.org.
100 MILES IN MAY
Even though May is still a ways away it's never too early to start planning your active spring activities. Join this Healthy Futures fundraiser and help them continue to keep our kids moving!
GET ACTIVE
Join the MOVE-ment! Move and enter mileage. ANY ACTIVITY COUNTS toward your 100 Miles in May!
GET SOCIAL
Build team spirit and challenge your family, friends, and coworkers to a healthy month of daily physical activity. Follow yourself, your team, and others on the leaderboards!
Best individual and team or themed costumes in both the Little Hero 1.3K and the Big Hero 5K will be awarded after the event. So get creative, gather some friends, and have fun!
Your registration includes a fun shirt, and a super finisher medal at the finish line!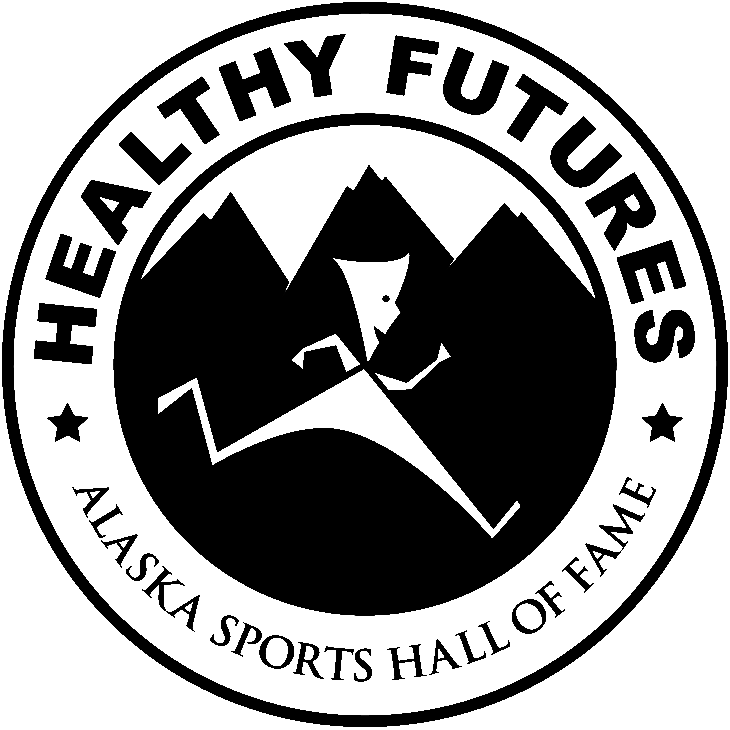 Registration is OPEN! Join the fun!
Superheroes can't always plan ahead, but they certainly come to a pre-event bib pickup. It's always nice to save yourself from standing in line on event morning so you can spend more energy on saving the day!
This course is flat, fast, wide, and almost guaranteed to be dry pavement. A great way to stretch those wings and fly! We'll have some fun and games, tasty eats, costume contest and more!
You can run with us from anywhere. The timeline to run your virtual event is April 1 to April 8, 2023. That way you can finish at the same day as the in-person event. From the comfort of your own course you'll earn your swag and have your fun. Packet shipping is optional but included in your registration.